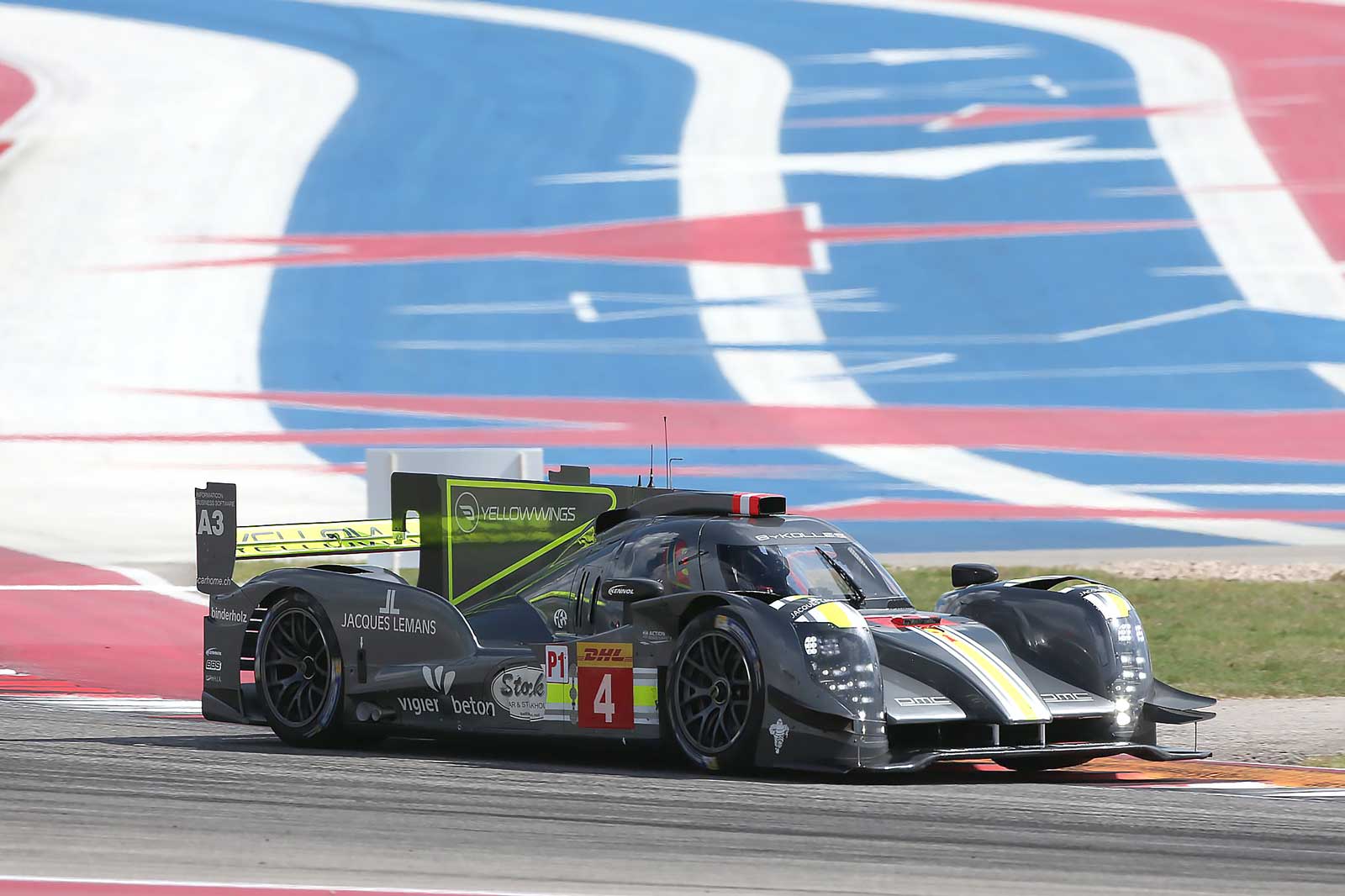 Kaffer-Trummer outstanding in Austin again
Second consecutive win for ByKOLLES Racing
Second high-profile success in a row for Simon Trummer, Pierre Kaffer and ByKOLLES Racing, who won the 6 Hours race on the Circuit of the Americas following their recent triumph at the Nürburgring. Austin remains a good place for the successful Austrian team based in Greding.
After P3 in the LMP2 class in 2013 and P2 in the LMP1 Privateer class in 2014 it finally worked out in their third attempt:
ByKOLLES Racing celebrated a commanding victory in the category of private LMP1 cars in the "Lone Star Le Mans" night race in Austin, despite some technical issues.
Boris Bermes, Director of Racing Operations ByKOLLES Racing: "The second consecutive win in our class is a fabulous recognition of the development work we invested in the CLM P1/01 in the last couple of month. This time we already noticed in Free Practice that we could match the pace of our direct competitors, even if our qualifying session was spoiled by an electronic issue. In fact there was another small problem on the engine in the final stages of the race that prevented us from finishing 5th overall. Overall, however, we are extremely delighted about the second consecutive win in our class.
Pierre Kaffer, ByKOLLES Racing driver: "I had a perfect start and managed to pass one of the Rebellion cars from the outside in the first corner. So that was not a bad opening for us. After an extremely exhausting race we are very delighted and feel relieved. I have always believed in this team and to reap the fruits of our success together is without any doubt a very nice experience for me."
Simon Trummer, ByKOLLES Racing driver: "That was for sure the toughest race in my career and a very special night shift, but now I am just so happy that we can hold the winners trophy in our hands for the second time in a row. I just had a problem as the drinking tube came lose from the helmet during my double stint which disturbed my fluid balance. Meanwhile I am ok again and look forward to our next FIA WEC race weekend in Japan."