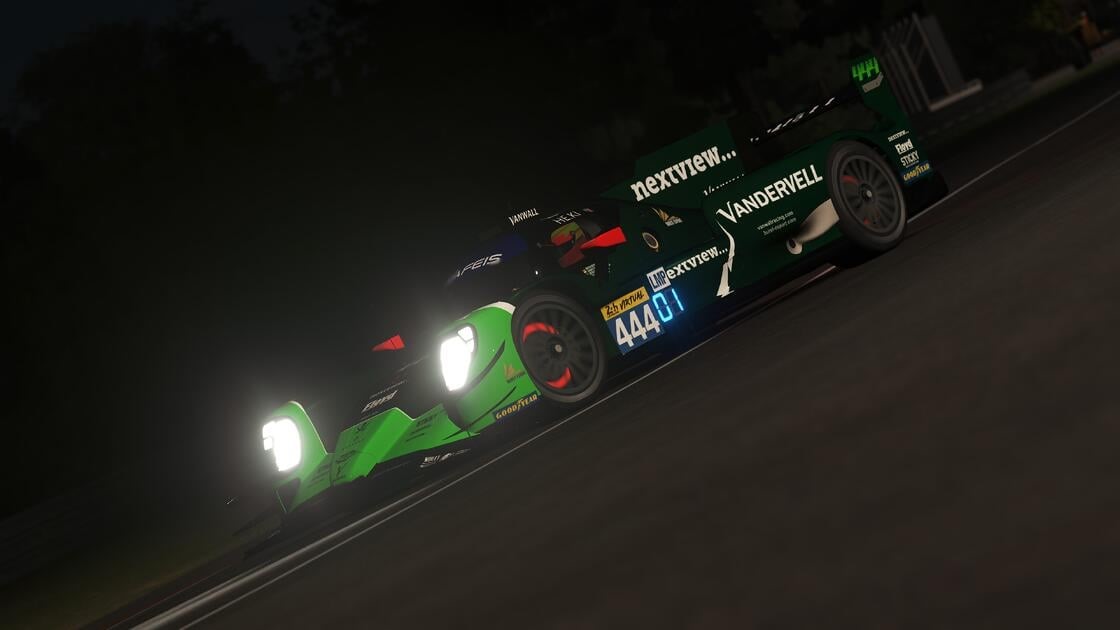 Coming Up: 24 Hours of Le Mans
It all comes down to this. After four rounds, starting in the desert of Sakhir back in September, we arrive at the Circuit de la Sarthe for the legendary 24 hours of Le Mans.
The race is a marathon, but it's also a sprint because not only do our drivers have to be consistent, but also drive at their absolute limit like it was a sprint, in order to stay competitive.
Another challenge during the more than thirteen kilometers, which covers a lap around Circuit de la Sarthe, will be the changeable conditions. Starting in daylight, going into the darkness of the night before finishing the race in the daylight. This will test the drivers' adaptability and stamina on a level you won't see in any other motorsport category.
WHO'S GONNA DRIVE THE VANWALL-BURST CARS?
By regulations, each car has to contain two PRO real-life racing drivers and two sim racers. In both Vanwall-Burst cars, we have put together a strong and extremely competitive line-up that can challenge for the race win and the championship title.
The #4 FLOYD Vanwall-Burst entry will once again be driven by our very own Jesper Pedersen and Jernej Simončič. They are joined by former Formula 2 racer and current ELMS driver Bent Viscaal, and current Formula 3 and Williams Racing Academy driver Franco Colapinto.
In the #444 Nextview Vanwall-Burst car we have Dawid Mroczek and Michi Hoyer behind the wheel, and they will share duties with Michellin Le Mans Cup race winner Josh Skelton and Formula 3 racer Jonny Edgar.
THE SCHEDULE
Qualifying for the 24 Hours of Le Mans Virtual takes place on Friday the 13th of January, with the race itself starting on Saturday. All times and links can be found down below.
Qualifying - Friday - 19:00 CET
LINK
Race - Saturday - Build-up from 13:15 CET - Green flag at 14:00 CET
LINK