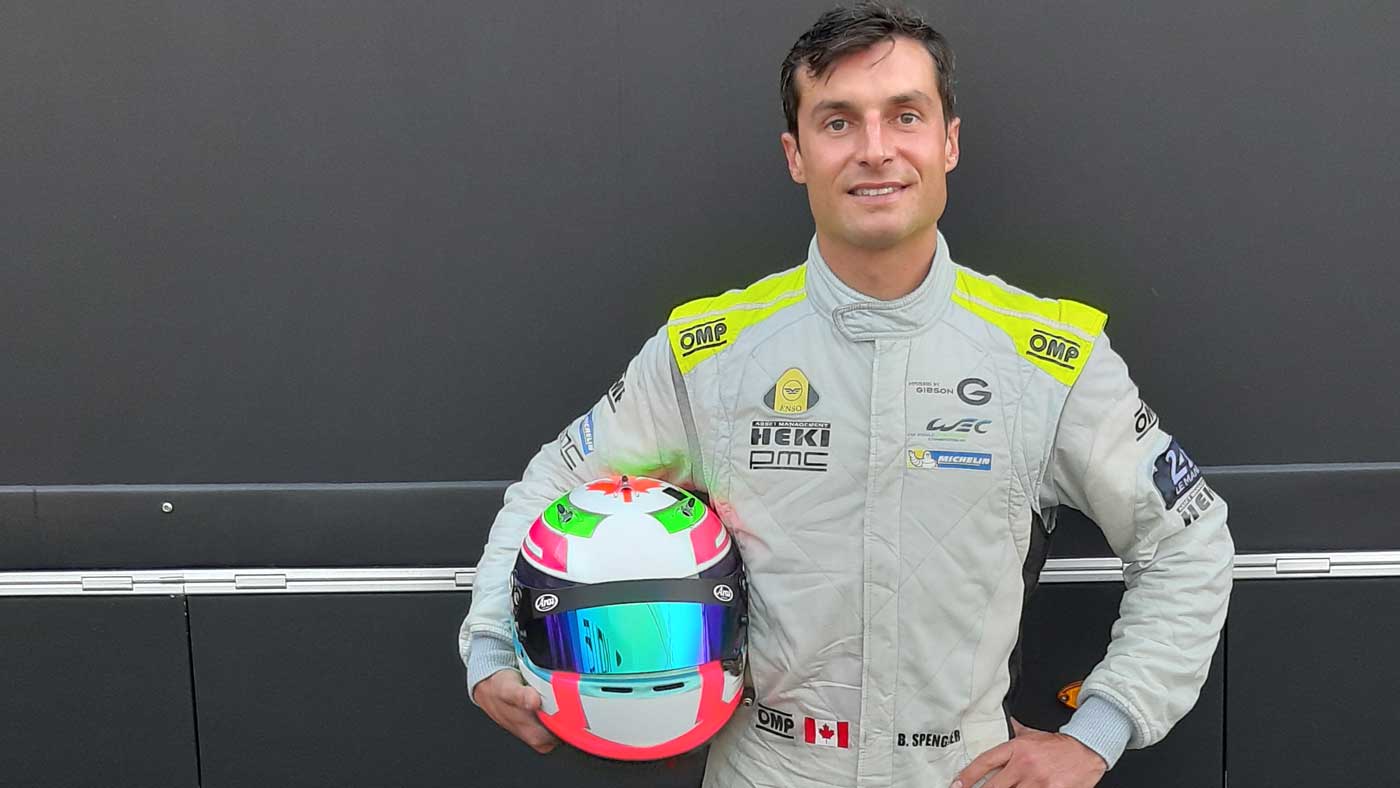 ByKOLLES Racing signs Bruno Spengler for Le Mans
ByKolles Racing has signed the Canadian Bruno Spengler(36) for its entry in this years 24 Hours of Le Mans. The 2012 DTM-Champion will make his debut at the greatest endurance race on 19/20 September. Spengler will the share the cockpit of the Enso CLM P1/01 Gibson with the experienced Tom Dillmann(31) for the WEC -Races in Spa-Francorchamps and Le Mans.
"Our team is facing ist tenth start at the 24 Hours of Le Mans. At this small anniversary we want to make every effort to achieve a good result in the hard-fought LMP1 class", says ByKOLLES Head of Operations Boris Bermes. "Bruno is well experienced and is familiar with all the tricks of the trade in motorsport. He has been successfull everywhere and no doubt he will showcase his outstanding abilities in the LMP1 car as well." Spengler has already acquainted himself with the Enso CLM P1/01 during an extensive roll out at the Nürburgring. In preparation for the start at Le Mans, the Canadian will conduct a 2 day test in Le Castellet (France) and take part in the FIA World Endurance Championship (WEC) 6-Hours of Spa-Francorchamps race.
"With the start in Le Mans, a long-held dream comes true", says the 36-year old who scored 16 wins, 18 pole positions and nearly 1000 points during his extensive DTM career. "I know Endurance Racing, I've raced at the Nürburgring and have taken part in the North American classics in Daytona and Sebring. Now finally my debut at the greatest endurance race will follow. I was born in Alsace, France. The desire to go to Le Mans is naturally born so to say."
During the tests at the Circuit Paul Ricard in the south of France, Spengler can not only adjust himself to the specifics of the car but also familiarize himself with the specific procedures for the participation in the 24 Hours of Le Mans. Quick driver changes, long multiple stints and driving at night are just some of the items on the list. "The exitement for my debut in Le Mans is increasing with every kilometer in the car" explains the Canadian ahead of the 88th edition of the hardest endurance race in the world.
Motorsport career Bruno Spengler
1993-2000: Kartsport
2001: Formel Renault Frankreich, Formel Renault 2.0 Eurocup
2002: Formel Renault Nordamerika
2003: Formel 3 Euroserie
2004: Formel 3 Euroserie
2005: DTM (16.)
2006: DTM (2.)
2007: DTM (2.)
2008: DTM (5.)
2009: DTM (4.)
2010: DTM (3.)
2011: DTM (3.)
2012: DTM (Champion)
2013: DTM (3.)
2014: DTM (11.)
2015: DTM (5.), Blancpain Endurance Series, IMSA, ADAC GT Masters
2016: DTM (15.)
2017: DTM (13.)
2018: DTM (12.)
2019: DTM (4.)
2020: 24 Stunden von Le Mans, IMSA