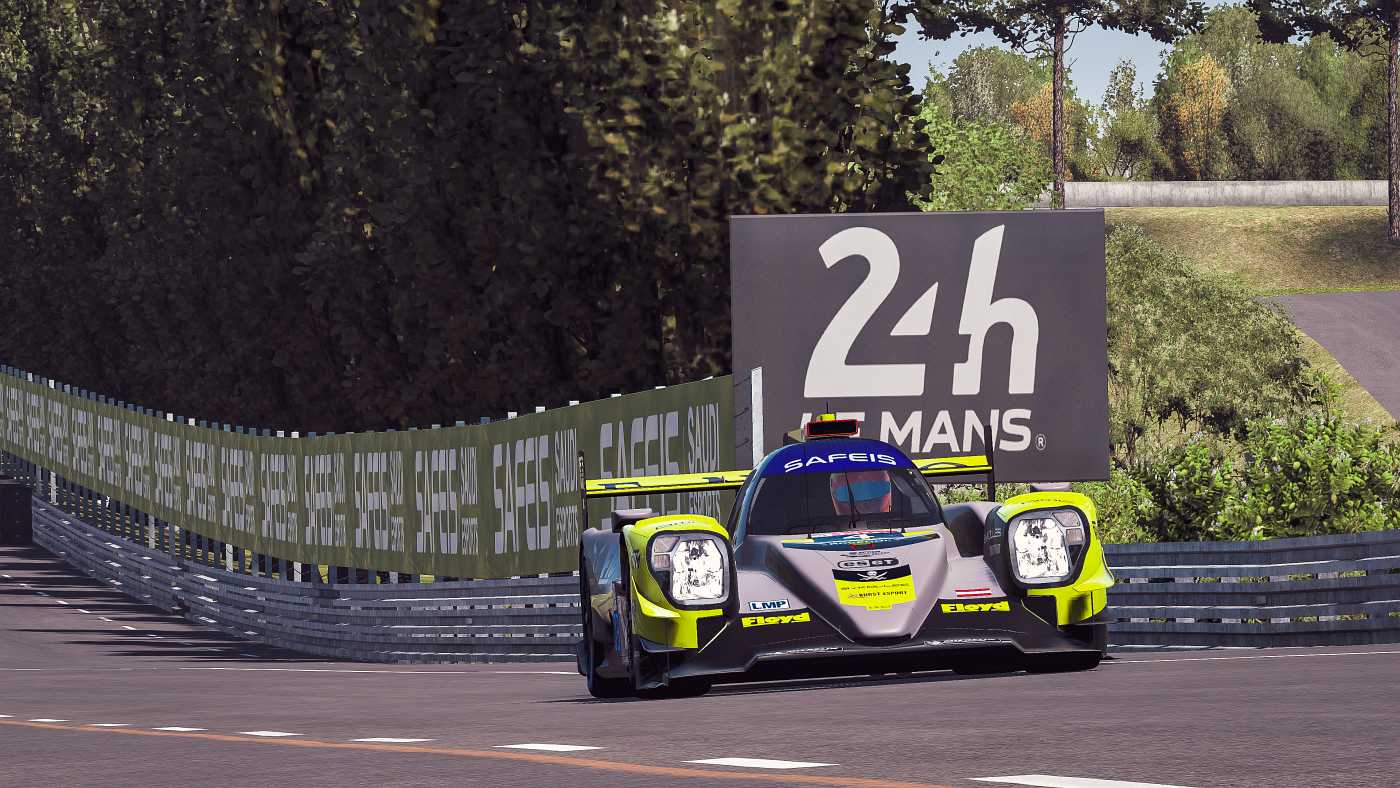 Dillmann "Proud" of ByKolles' Virtual Effort to Finish Second
ByKolles "really took it seriously" in virtual 24H Le Mans podium run, according to Tom Dillmann…
ByKolles virtual 24 Hours of Le Mans driver and team director Tom Dillmann says he's "proud of the effort" his team made to finish second to real-world LMP1 rival Rebellion Racing in the esports endurance race.
Dillmann, Esteban Guerrieri, Jernej Simoncic and Jesper Pedersen's Oreca 07 split the Rebellion-Williams cars in the top three after Simoncic passed Michael Romanidis in the final hour.
Dillmann, who helped to select ByKolles' sim drivers, said the team was rewarded for its detailed approach to the virtual race which it ran in collaboration with Burst Esport.
In a stacked field that included specialist sim outfits Team Redline and Veloce Esports, the race boiled down to a fight between two familiar Le Mans LMP1 non-hybrid teams that have been regular competitors in the same category for the last few years.
"For ByKolles it was great to be fighting and to show the work of the teams and the crews," Dillmann told Sportscar365.
"We had the engineers involved who set up a TV screen with the pit wall at the workshop to help us with strategy.
They really took it seriously and it was cool to see that the guys could do a competitive effort on that side as well. Taking the pole was cool in front of the big esports teams, as well as Toyota, etc. And then today we did a really good race strategy-wise, so I'm proud of the effort."
Dillmann explained that ByKolles needed to adjust its stint lengths to reach the finish without having to make a costly 40-second extra stop for fuel with two laps remaining.
He reckoned that Simoncic's pace during the longer stints meant that the No. 4 Oreca always had the upper hand over the No. 13 Rebellion car that it ultimately beat.
"With four stints to go we were 25 seconds off, and we thought we were not going to catch back on-track," he said. "That's why we went for the strategy to avoid the splash.
"For us it was four 10-lap stints left, plus a splash for two laps, so we decided to do 11-11-10-10 lap stints.
We didn't know how much pace we would lose, but Jernej did a crazy job: he was less than one second slower than the 10 laps guys, so he put us in contention for the win.
Basically, we were already second and we gave up second to do that strategy because we were a bit slower by doing that, but we knew we would get P2 back in any case. We just went to try to win."
Dillmann also hailed the ByKolles team's recovery from two setbacks in the race.
The first was a jump-start from the Frenchman who was forced to relinquish his lead away from pole in the opening hour, while the second was a sim rig issue which veered Pedersen off into the barriers at Maison Blanche during the night.
"Before the drive-through, we had shown that we were not only quick in one-lap qualifying," said Dillmann.
"Then we dropped, but then we came back. When Esteban came in, he made some nice moves to climb back up very quickly.
We actually took back the lead just after sunset, which was a bit surprising, and then Jesper had an issue with his steering wheel.
He did two laps and had the problem, so we had to pit early which made us lose time. He tried turning right, but the car was going left, so he lost 20 seconds per lap.
So we again had to do a recovery, which we did until the morning on Sunday. We were back to P3 before the final red flag which put us back in the fight for the win."
Source and link to the complete article: Sportscar 365 "Dillmann "Proud" of ByKolles' Virtual Effort to Finish Second"
Photo credit: Xynamic